The Safer Internet Center of the Czech Republic (SIC CZ) is a shared activity of four organizations that have decided to direct their knowledge, skills, energy and passion in favor of a safer Internet for children and youth. Since 2019, the coordinator of SIC CZ has been the CZ.NIC Association, other partners are the Safety Line (LB), the Children's Crisis Center (DKC) and JSNS (educational program of the People in Need organization).
Our joint work is based on three pillars, which are the prevention center, the helplines and the hotline for reporting illegal digital content.
In the prevention center, we focus on activities that are intended to spread awareness and deepen the knowledge of children, teachers, parents or educators in the topics of internet safety. Through the services provided by LB and DKC, we help children and adolescents to overcome difficult life situations that they have found themselves in in connection with online risks such as cyberbullying, sexting, cybergrooming and others. These services are available free of charge to children and adults from the entire Czech Republic by telephone, chat and e-mail (children's crisis lines in 24/7 mode). Thanks to DKC outpatient care, we also help children in cases where they have become direct victims of crimes over the Internet. The operators of our STOPonline.cz hotline evaluate reports and, based on this, secure illegal content on the Internet, including sexually explicit content depicting children and youth.
The activities of SIC CZ have an international scope. We are part of the Insafe and INHOPE networks, which bring together Safer Internet Centers and hotlines in Europe and the world. On behalf of the Czech Republic, we present developments and trends in online security topics abroad, and we are an official partner of the European Commission for Safer Internet topics.
The activities of the Safer Internet Center of the Czech Republic are co-financed from the resources of the European Commission, specifically from the Digital Europe program.
CZ.NIC
The CZ.NIC Association is the administrator of the Czech national domain. It also deals with research and development, cyber security and support for new technologies such as DNSSEC, IPv6, DNS-over-TLS or DNS-over-HTTPS. CZ.NIC runs the national security team CSIRT.CZ and has implemented a number of national and international security and awareness projects during its tenure.
JSNS
JSNS (formerly One World at Schools) is one of the educational programs of the non-profit organization People in Need. It has been contributing to the education of responsible young people since 2001. Through films, discussions and learning activities, it brings important topics and specific stories to schools. One of the essential areas of activity is media education, which is one of the priorities of SIC CZ for the period 2023-24.
Safety Line
Children and students who have found themselves in a difficult life situation or are dealing with everyday worries and problems that they do not know how to deal with can find help at the Safety Line. The line also runs a specialized parent counseling center, is dedicated to prevention and regularly participates in professional and public events that contribute to the development of mental health care for children and adolescents.
Children's Crisis Center
The Children's Crisis Center specializes in professional help for abused, sexually abused or neglected children (CAN syndrome). In addition to crisis and professional psychosocial assistance to families with children at risk of negative phenomena, it works in the field of prevention, children's rights and runs a professional clinic for child victims of sexual abuse.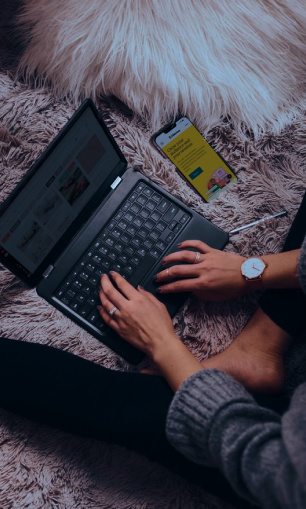 Members of the Safer Internet Center